Firstly, to say a huge "thank you" to everyone who took the time and effort to contribute to our 2022 Survey.
As a team, we felt it was really important to just "take stock" of how we are doing and, most importantly, to set improvement targets for the year ahead. This especially so in the vein of one of our core operating values of "Never settle" – that is an ambition to be the best we can be but with full humility that there will always be things we can improve upon. This challenge is especially felt as a community venture; whilst there is a very wide range of views, and preferences, from our hundreds of shareholders and friends it was felt really important to just "pin our ears back" and listen to as much feedback as we can gather in this regard.
In this blog, we will attempt to play back what we heard and, importantly, after much team discussion on the findings – present our plan for improvements/ideas in 2022.
Let's start with some summary information.
We received a staggering 279 responses. If nothing else, this just tells us how many people care about the venture.
These responses ranged with respect to where people lived as follows:

Really encouragingly, 85% of all responses are "Very positive" about the Pub.

We asked everyone: "On a scale of 0 to 10, how likely are you to recommend the Packhorse to your friends and colleagues?". The response was as follows:

This is what is known as a "Net Promotor Score" – a very common KPI for service businesses. In hospitality, anything over zero is considered good and anything over 50 as excellent.
Our score – based on this response – is 56.2.
We also gained some good insights into how often people visit, when they last visited and to what extent Covid-19 restrictions had impacted on this: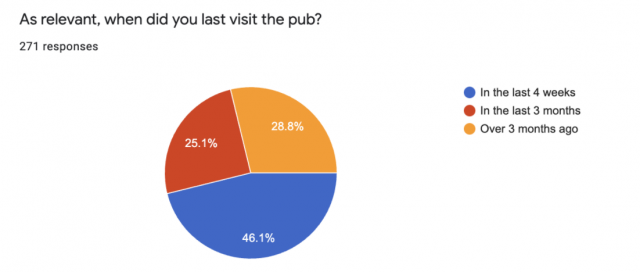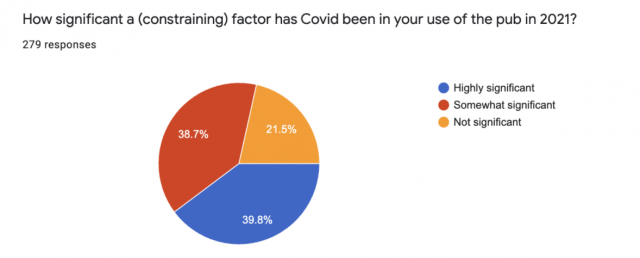 What we were really keen to discover though was areas for improvement, ideas for service enhancement etc. Nearly 50% of all responses told us that with such changes/additions, they were more likely to come visit in the future.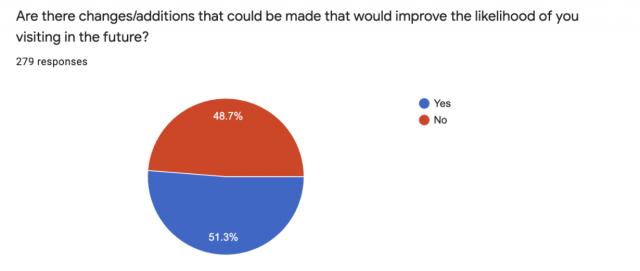 And, if you compare the chart below with the one above you can see that – if we get this right – then the frequency of visits could improve significantly (e.g. the "1-2 times per month" category could move from 18% to 42% of the survey group).

And so to the actual feedback. When we gathered this all together it came to a staggering 30 pages of text; as such, it took us some time as a team to fully read it all, discuss it all and – critically – to make decisions on the basis of this valuable information.
Now, of course, with all such surveys – recognising the wide breadth of our community and friends – there will always be counter viewpoints; an example of this might be that for every person saying "we need bigger portion sizes" there was roughly the same saying the opposite. As such, we were looking not for such balancing opinions but more for very clear, shared, dominant feedback points – of which there were many.
Let's cover this by the different headings used in the survey.
Menu and Food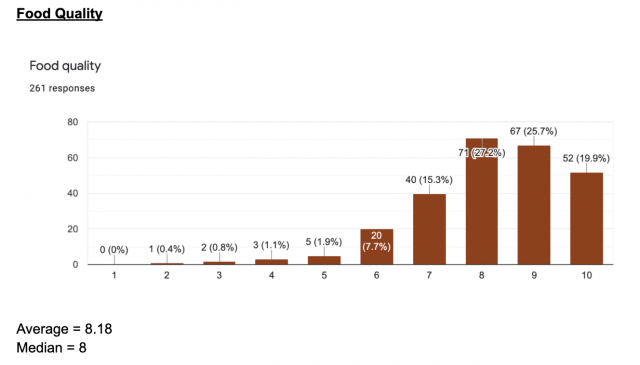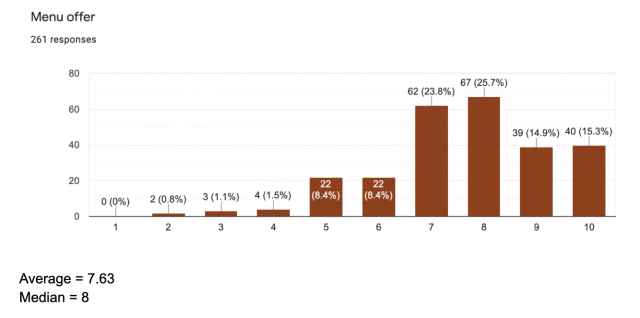 One key message that came from this section was the request for a simpler, cheaper snack menu – especially during lunches.
We have taken this, on board, and are going to introduce new items to the menu – including sandwiches. Mark – our new Head Chef – is going to introduce a range of new sandwiches (his list looks amazing) over time in order to "dial into" the most popular – say to land on the top three for permanent menu presence. If you made this request, please make sure to try these out and feed back.
It was also clear from the comments – and the data with respect to "last time visited" – that many of you have not visited since the arrival of our new Head Chef Mark and his new winter menu. Mark has brought an incredible energy to the business and his new menu/dishes are getting many rave reviews – just take a look at our recent TripAdvisor scores to see [as at the time of this blog, we are 5/369 restaurants in Bath!]. As such, if you haven't visited the pub in recent months, we would really encourage you to do so.
Mark is also brimming with ideas for future signature dishes and themed nights he is looking to introduce; for example, he is looking to bring in an American Smoke House and Vegan Themed nights (two ideas of many).
We also plan to open up the food offer on Monday and Tuesday nights.
Please bear with us on this one. The key issue is one of staff training and preparedness. Mark is currently training two junior chefs (Robin and Alex – our brilliant KP – who we are promoting to work in the main kitchen). It is important to us that we give such loyal team members these professional growth opportunities but it does take time to build up their overall skills/capabilities. As and when, we get to this point (i.e. not asking Mark to work seven days a week!) then we will introduce these additional food service days. We are aiming to do so in March – if everything goes to plan.
We have also taken the decision to invest in some new equipment to support Mark's expanded menu ambition.
A really clear message in the survey was the request for more vegetarian/vegan options.
Mark has very much heard this and with his new Easter menu (live in April) expect to see many more such dishes; in advance, please look out for new vegan/vegetarian dishes on our Specials board.
Similarly, many of you asked for more gluten free options. To a large degree this is possible now – most of our dishes can be made gluten free. The action we have taken here is to make this far more obvious on our menus so that this can be more readily requested (in the interim, please don't hesitate to ask our front of house team if you would like any dish adjusted in this regard).
Drinks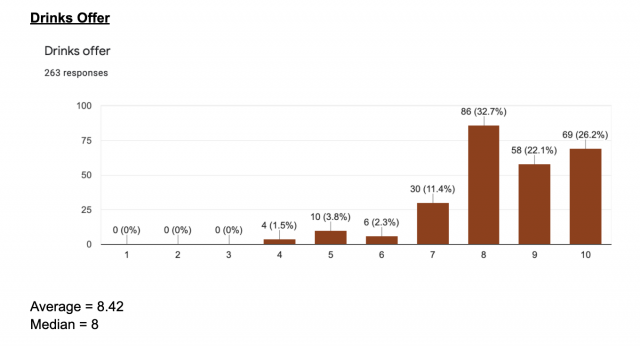 The key feedback point here was more non-alcoholic options.
With immediate effect, we are going to introduce (additional to what we have already): Brew Dog Nanny State, Guinness Zero, Thatcher's Zero and Seedlip Gin.
A number of you also requested more real ale options – albeit noting that Butcombe Original remains a firm favourite. Our issue here is really bar space – there is very limited room to introduce another tap. As such, we will continue with Butcombe Original and the other real ale tap will be a rotating guest ale (many thanks for all the suggestions).
Staff and Service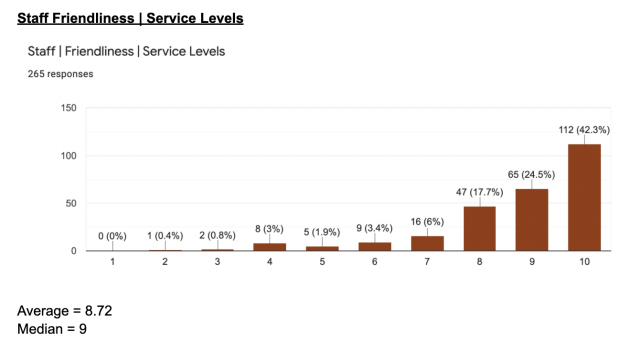 As can be seen from the chart above, there were many correspondingly positive comments about the Packhorse service team and we certainly feel it has never been stronger.
As always, though, there are areas we can improve. A number of you felt the initial welcome could have been warmer on arrival and more flexible/proactive in response to dealing with busy days. The historical Covid restrictions invariably didn't help with some of this. We have spent a lot of time talking about this and the key action – that James works hard to train into all our team – is that ethos of "guest welcome". If you happen to arrive when we are fully booked, we will seek to do everything we flexibly can to accommodate i.e. "please sit here and grab a drink and lets see how we can fit you in" type attitude. Of course, sometimes we are just completely full and working at full capacity but we totally accept we don't get this fully-welcoming reception right all the time.
If you made one of these type of comments, please try us out again and let us know how we do!
Under this section, many of you reiterated how important it is to always be welcoming to drinkers-only.
We totally get this. It was one of the really important factors for the original ambition of the community pub. As such, the saloon bar will always be open just for walk-in drinkers and we are now looking at how we can get more such customers into this room (changing furniture – smaller seats etc).
Building and Garden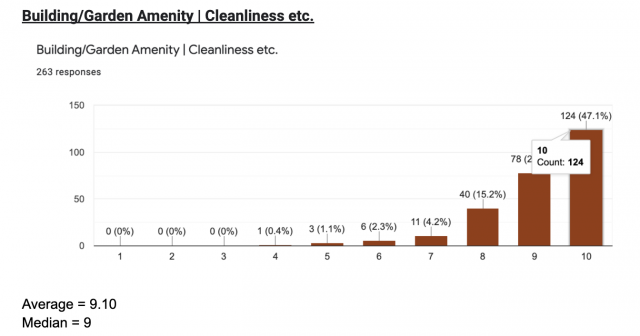 There were many ideas here. A number of you mentioned outdoor cover (on the top section) – we are now researching costings for this (with the aim of purchase as soon as free cash allows).
A couple of people suggested we should make more of the grass area at the front (unfortunately not feasible from a health/safety perspective) but we are investigating the possible use of the area above the top lawn ("premier table" in the summer).
Many of you requested more comfortable furniture and we are taking this action to replace/add new seats especially.
A number suggested an outdoor bar; from a staff/operational perspective this doesn't really work for us – but we will, of course, introduce the temporary outdoor bar for PackStock type events.
We also hear the view that the inside bar could be aesthetically improved – albeit the challenge with such a small bar is that it has to be incredibly pragmatic also re: shelving etc. We do have some new fittings type ideas here but would also love to hear more such ideas from our friends – but remember all such ideas have to pass the "not making the bar operation even harder" challenge.
We also need to better promote the availability of disabled parking in the pub car park. Please do call ahead if this applies to you – and we will always reserve.
Fireplaces
A number of you addressed the "smokey fires" – never pleasant when smoke starts to fill the room on occasion.
We have consulted a number of fire/chimney experts and a possible explanation has been discovered. The fan in our kitchen is requiring maintenance and – possibly – we may have to change the position of kitchen air inlet vents. This is a likely explanatory cause of the issue i.e. downstairs/kitchen fan overpowering the chimneys ability to pull smoke up; as such, our first action step is to action the fan/vent improvement and re-assess the situation.
There is also continued staff training to be done here – to make sure the fires are constantly tended to in the colder days/nights.
If these aspects don't properly address, we will – likely next winter now – invest in wood burners in the two downstairs rooms (again, with free cash in the business allowing us to do so). We just don't want to go there straight away without trying everything else to fix.
Ambience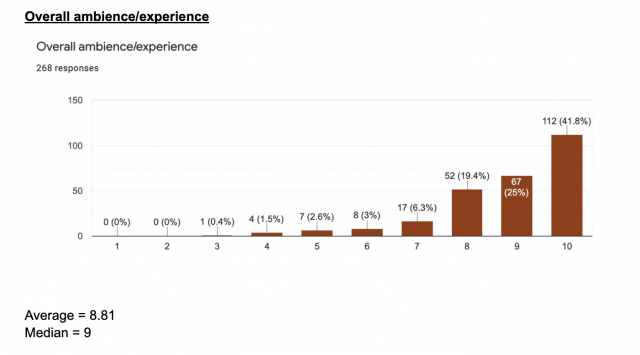 Whilst this scored highly, many people commented on the lack of background music. This has been an ongoing saga for us – related to internal wifi challenges – and wireless speakers. We will now fix this. If we can't get the wireless set-up to work (and many experts have tried already), we are going to install wired such speakers throughout the pub in the coming weeks.
Live Music and Events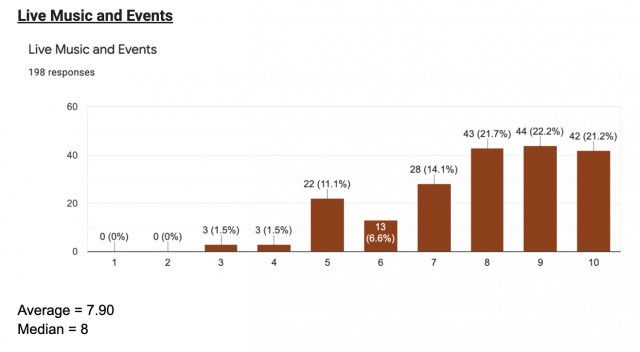 There were many great suggestions and ideas here – and we are keen to now bring many of these to life.
A number mentioned the idea of a walkers' club – with guided walks leaving from the pub and finishing back there for a walker-special lunch. This is a great idea and we look to start this in March, say, on the first Thursday of every month. If you would like to guide such walks (we want to bring together a core group of volunteer walk leads) then please let us know (info@packhorsebath.co.uk). We will communicate details of this – via our events newsletter – in due course.
We will also seek to start again the monthly coffee mornings.
In terms of village-focused events, we remind everyone of the "Packhorse Friday" focus – and there was good discussion with respect to focusing this especially on the first Friday of every month (i.e. as a good time to come down and meet other neighbours). We will also be supporting the Village Fete in the summer with a hog roast (and vegan option) back at the pub.
By popular request, we plan to start the monthly quiz nights again from April.
As mentioned above, Mark is brimming with ideas for supper club evenings – once his team is better prepared to deliver them.
The live music is always appreciated and we propose to continue with this – especially so in the summer months when the bands/artists can move to the garden (as space so limited inside).
Of course, there will be a range of other events – to celebrate Queen's Platinum Jubilee, PackStocks etc – so keep your eyes peeled for updates on all of this as we go through the year.
Finally, we want to rejuvenate the Shareholder (and "Friend of") Loyalty card scheme. If you are a shareholder, please collect your card from the pub. After your first ten visits to the pub, there will be a free drink on us and, thereafter, for every subsequent ten visits. Once this scheme is better established with our Shareholders, we seek to make it available to the wider "Friends of Packhorse" community also – with the aim of introducing other linked promotions and offers also.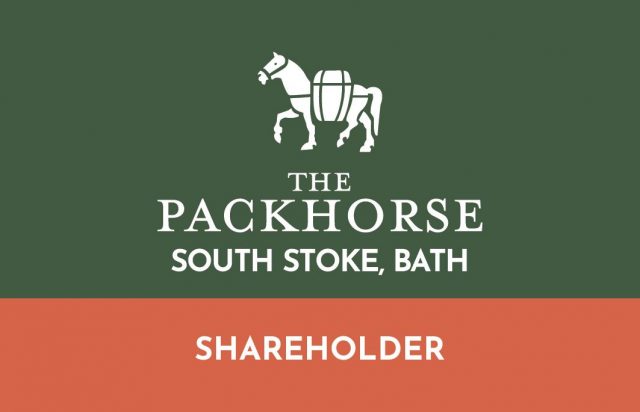 Shareholder cards – see pub to collect – see card machines by the bar for logging visits.
Finally to say, this is a community venture, so if you would like to propose an event idea (and support the coordination/planning) please don't hesitate to speak to us – Krow (our community/events director), James (General Manager), Diana (Events Coord).
Opening hours
As mentioned above – and per popular demand – we will seek to open up the food offering on Monday and Tuesday as soon as the kitchen team is at the capacity/capability to sustain this.
We also received a lot of comments about opening hours on key nights – Friday and Saturday evening – being extended back to the pre-Covid norms. This will happen with immediate effect. On Fridays and Saturdays, we are now offering food all day (perfect if you want a late lunch or early dinner) with last food orders at 8:45pm and last drinks orders at 10:45pm.
You can stay current with out latest opening times here.
Prices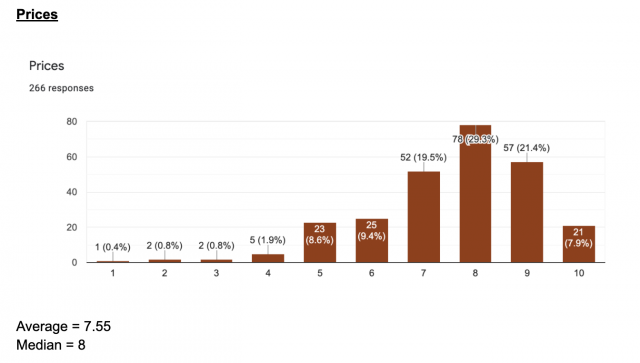 Per the chart above, we believe we have struck a fair balance with our prices. Whilst all the commercial pressures are inflationary (staff labour, energy bills, food/drink prices) and, as such, it would be naive to think there will be no pricing impact, we will always seek to adjust this in a very temperate manner. The challenge is, ultimately, for the venture to sustain itself into the long-term future and this clearly demands aiming for profitability (even if of a modest level). As it currently stands, no drastic changes here.
Other
After many team discussions (volunteer directors and operational leads – James/Mark/Diana) – and you can see how much information we had to consider – we also had a "anything else?" bucket.
In this one, we discussed the wider Packhorse staff – who have worked so hard over recent months and really come together as a great team. We wanted to ensure this was really recognised/appreciated on behalf of everyone and this led to some final actions: to introduce a staff food/drinks discount scheme (for them and immediate families to enjoy when out of work). We will launch this with immediate effect also.
—
So there you have it.
A huge exercise to gather everyones' views (for which many thanks again!) and to process them all but – hopefully – as you can see from this write-up some key ideas/decisions that it has so usefully led to. As always, please let us know your thoughts on any of this.
We look forward to seeing you all in 2022.
On, on!