THE PACKHORSE
OLD SCHOOL HILL
SOUTH STOKE
BATH
BA2 7DU
TEL: 01225 830300
Email: info@packhorsebath.co.uk
Facebook: @packhorsebath
Instagram: @packhorsebath
Twitter: @packhorsebath
OPENING HOURS
Open seven days/week.
Open at 0930hrs for coffee service.
Close at 2300hrs.
Lunch service 1200-1430hrs (Mon-Fri); 1200-1500hrs (Sat); 1200-1700hrs (Sun)
Dinner service 1800-2130hrs (Mon-Thu); 1800-2200hrs (Fri-Sat). No dinner service on Sundays.
Please enquire about private room hire (corporate/team days and evening dinner/social).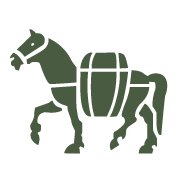 Mark Farrant - The Packhorse is a landmark in the village. I have been visiting it frequently for 33 years. The pub and the church are the only places in the village of South Stoke that are open to visitors and not everyone wants to go to church...